We've officially been welcomed into DigitalOcean's Solutions Partner Program, a program for developers and agencies maximizing DigitalOcean's hardware.
DigitalOcean simplifies cloud computing so that developers can spend more time creating software our partners will use to transform the world 🙏. After years of using DigitalOcean to deliver best-in-class hosting to Tiny Pixel partners, we're excited to take this next step.
What this means for our partners
#1. A hosting solution that has actual solutions
Your host is the engine that can make or break your website. It's rare for a web development agency to do the hosting for you; they may pick a host they have a business relationship with, or punt the decision off on you. In either scenario, you've got a third-party host that doesn't know you, your organization, or your mission.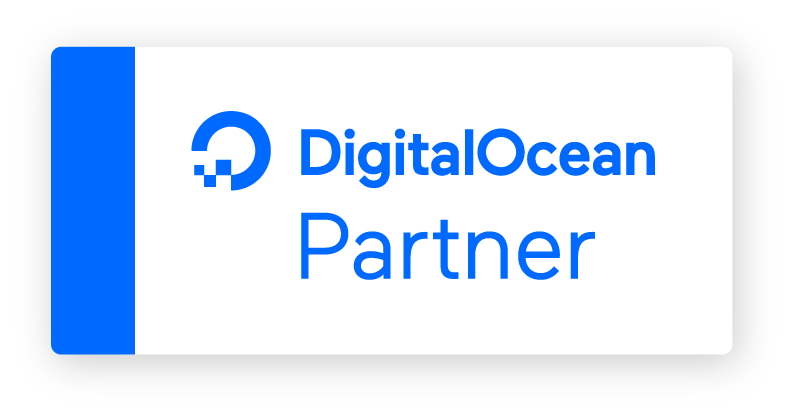 As your needs evolve, your host may evolve with you – but so will your monthly bill. Many of the most popular hosting companies look affordable on paper, but customers quickly find that there's a lot you can't do unless you're willing to tack on additional charges.
As a DigitalOcean Solutions Partner, Tiny Pixel can provide gold-standard hosting services at a much lower price point than competing providers.
#2. More control over your site
Serving as designer, developer, and host means we have top-to-bottom control over our partners' websites. No matter what needs doing, we have full access to everything we need to do it; we can make ultra-fine tweaks to our sites' environments for big impacts on performance and reliability.
We've used Digital Ocean services for awhile now, but being accepted into the Solutions Partner Program opens up a wealth of resources for us that translates into great service for our clients, including dedicated support channels and access to a global community of other DO partners.
#3. Reliability, security, and performance
The DigitalOcean platform is a central part of Tiny Pixel's mission to bring enterprise-level web solutions to changemakers and rulebreakers. DigitalOcean's cloud infrastructure allows us to provide limitless storage, accelerated load times even on slow internet connections, websites that copy themselves to make room for traffic surges, and more.
This is particularly critical to our partners because so many of them are nonprofits and activists; they cannot afford to miss their shot at leveraging a media moment because their site crashed when they hit their traffic limit, or lose a single donor because of a slow-loading Donate page.
What this means for Tiny Pixel
Becoming a Solutions Partner with DigitalOcean is a recognition of our growing success and expertise as a one-of-a-kind web solutions provider. We're very proud to be working with such a respected name in cloud computing, especially with DO's demonstrated commitment to democratizing the flow of information online.